Nafplio
County town of Argolis

Nafplio – the most beautiful city in Greece – at least its inhabitants are convinced, and thousands of tourists from all over the world agree with them.
The city and its beautiful surroundings have so far been spared mass tourism, fortunately.
What remains is a place to stroll and feast, hardly any other small Greek town has so many taverns.
The small Venetian fortress Bourtzi at the harbor entrance of Nafplio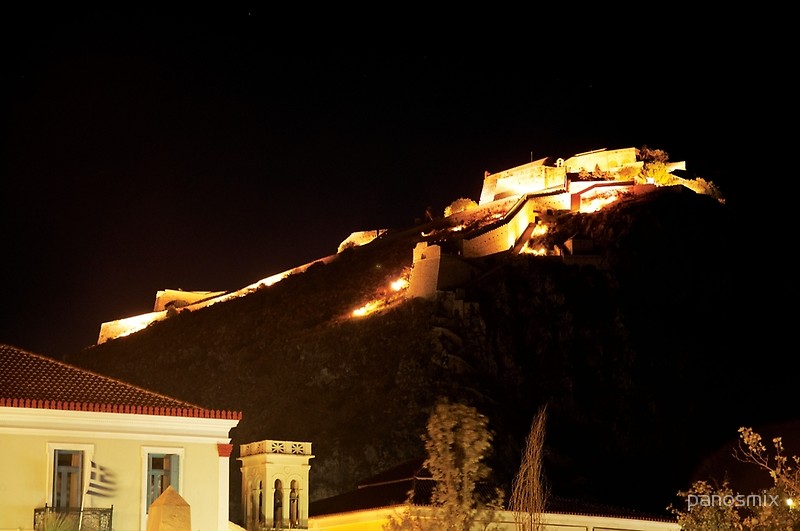 Venetian, Frankish, Turkish, Greek … many rulers have left their mark on the fortress Palamidi, which is illuminated at night
Venetian, Frankish, Turkish, Greek … many rulers have left their mark on the fortress Palamidi, which is illuminated at night